Training & Technical Assistance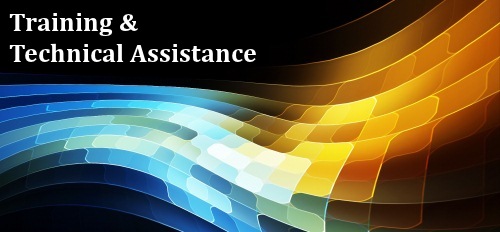 Since its inception over a decade ago, MSCG helps clients to enhance the quality of their programs through training, onsite technical assistance, and program management. We offer training solutions for an audience of just a few attendees to a session that involves over 1,000 participants. MSCG uses the latest technology to provide cost-effective distance learning through live and recorded webinars, webcasts, and interactive computer-based training sessions. We develop customized training for a variety of topics dependent on the client's needs—most of which revolve around effective leadership and business/program management practices:
Assessments of operational efficiencies within an organization for baseline (front-end analyses) and post-training performance indicators (evaluation of transfer of training to job performance)
Impact analyses of business management changes on quality and financial sustainability
Leadership development training and coaching for the organization's "C-level" managers and/or Board of Directors
Financial management training to help organizations sustain their operations in the face of budget and/or staff reductions
Practice management training geared toward nonprofit organizations to learn methods for providing services more efficiently while maintaining or improving quality outcomes
Cultural competency and diversity awareness training
Our technical assistance support services are also client driven. Whether it is onsite individualized guidance, helpline support, or information made accessible to an infinite number of staff using an online resource center, MSCG provides the expertise, technology, and innovation to resolve organizational and technological issues. We are proactive in our approach and recommend assistance or training based on trending data collected from staff. We believe in mitigating risk by attacking problems while they are small.
MSCG's Training and Technical Assistance Clients: