Support Services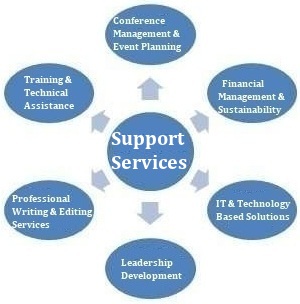 Financial Management & Sustainability
MSCG provides financial management tools and services that allow a client to focus on fiscal and strategic growth.
Read more ...
IT & Technology-Based Solutions
MSCG offers enterprise-wide information technology services to its clients to give them superior information management and security—from desktop management services that ensure availability, scalability, reliability, and optimum performance, to enterprise-wide data warehousing.
Read more ...
Leadership Development
MSCG offers onsite services and customized training to enhance the quality of leadership within an individual or organization.
Read more ...
Professional Writing & Editing Services
MSCG offers professional writing and editing services with highly qualified senior writing/editing staff with over 30 years of experience in developing a wide range of publication types and media.
Read more ...
Training & Technical Assistance
Since its inception over a decade ago, MSCG helps clients to enhance the quality of their programs through training, onsite technical assistance, and program management.
Read more ...
Conference Management & Event Planning
MSCG's Certified Meeting Professionals (CMPs) plan, coordinate, and conduct training programs, workgroup meetings, and other client-requested special events.
Read more ...